Shopping cart is empty.
Use keyword to find your product.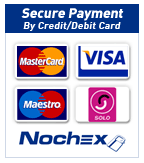 Terms and Conditions

Gorgeous Guineas (defined as "we/our/us") sell products and provide related information through http://www.store2go.net/shop/gorgeousguineas (defined as "the Site"). As a user of the Site (defined as "you/your") you acknowledge that your use of the Site and/or any transactions you make are subject to our terms and conditions below, which are also deemed to include the following hyperlinked information.

General

We reserve the right to change and amend these terms and conditions. Any changes we make will be deemed to have come into effect on the date that they have been posted on the Site. You are responsible for reading the terms and conditions. When you place an order with us you will be deemed to have read, understood and accepted these terms and conditions.

These terms and conditions and the use of our web site shall be governed by the laws and regulations of United Kingdom. If any part of these conditions is invalid, illegal or unenforceable (including any provision in which we exclude our liability to you) the validity, legality or enforceability of any other part of these conditions will not be affected.

Prices, Order and Payment

Please note: Acceptance of payment does not constitute acceptance of an order. Gorgeous Guineas reserve the right to reject an order for whatever reason, even if payment has been processed, in which case payment will be refunded in full. Acceptance of an order is at the sole discretion of Gorgeous Guineas.

By placing an order, you are agreeing to our Terms & Conditions.

The price payable for the products you order is that set out on our web site at the time you place your order. The prices of the products that we display on our web site are subject to change without notice. All prices, where appropriate, are exclusive of any sales taxes, unless otherwise stated.

For orders outside the UK, the recipient is responsible for paying any additional charges / duties / taxes etc. Gorgeous Guineas are only responsible for paying the postage costs from the UK to the destination country.

When you make an order on the Site your order will be subject to acceptance in accordance with these terms and conditions. We will send you an automated email confirming receipt of your order, unless you have provided an invalid email address or there is error in our server. You may, from time to time, access to the Site to track your order. Please note that the confirmation email is not a contract confirmation or order acceptance from us. A contract between you and us for the sale of our products will only exist once your order has been processed and dispatched.

We take payment online in a secure environment by debit or credit card. We currently use third party payment service provider(s) to process all online transactions. For information about the measures that the service provider(s) have put in place to protect your security, please refer to their respective web site(s).

Delivery, Cancellation and Refunds

We will deliver products in accordance with your order. We make every effort to deliver the products within the expected timetable, however delays are sometimes inevitable due to unforeseen circumstances. We shall have no liability to you for any failure or delay in supply or delivery or for any damage or defect to products supplied or delivered hereunder that is caused by any event or circumstance beyond our reasonable control (including, without limitation, strikes, lockouts and other industrial disputes).

If you wish to cancel your order, please read the information under our Returns Policy.

If you have notified us of a problem with the products, we will either replace or repair any products that are damaged or defective upon delivery; or refund to you the amount paid by you for the products in question in accordance with our Returns Policy. We will not be liable to you for any loss of profits, administrative inconvenience, disappointment, indirect or consequential loss or damage arising out of any problem in relation to the products.

In any cases, we shall have no liability to pay any money to you by way of compensation other than any refund we make under these conditions. This does not affect your statutory rights as a consumer, nor is it intended to exclude our liability to you for fraudulent misrepresentation or for death or personal injury resulting from our negligence.

Product Suitability

Our products are used for a wide variety of purposes and are designed / sold specifically for guinea pigs, NOT humans! If you choose to use them on yourself, you do so entirely at your own risk. It is the responsibility of the customer to ensure the products are appropriately used on their guineas. All representations, warranties, conditions or terms relating to fitness for purposes, are excluded to the fullest extent permitted by law and the company accepts no liability. Customers should satisfy themselves to the suitablity of products before purchase. We make no claims to any reputed therapeutic value of any of our products.

Liability

Gorgeous Guineas accepts no liability for any harm caused by the improper use of the products sold on this site, or any negative consequences experienced from use of the information on this site. If you use this site you are accepting full liability and are indemnifying Gorgeous Guineas against any claim. All our products come with clear instructions on how to use the products safely and also any suggested restrictions on the use of these products. Customers from the US / Canada will be asked to agree to a disclaimer before we can ship the order, otherwise a full refund will be issued. Due to US / Canadian legislation our Insurance will not cover any claims instituted at that source. Any goods purchased from Gorgeous Guineas for use in the US / Canada are used at your own risk. We make no claims (viable in the USA / Canada) for any of our products and accept no liability.

Consequential Loss

In no event will the company be under any liability whatever to the customer for any loss of profit, business, contracts, revenues or anticipated savings, or for any indirect or consequential loss and/or expense (whatever the cause, including negligence) suffered by the customer.

Store2Go is Only a Venue

We use the e-commerce store services provided by Store2Go (operates under the domain and sub-domains at http://www.store2go.net) to host and market our business and products. Store2Go acts as a venue and have no control over the quality, safety or legality of the products we offered, the truth or accuracy of the descriptions on the Site. Store2Go do not responsible for ensuring that you and us actually complete a transaction. You accept sole responsibility for the legality of your actions under laws applying to you.

Intellectual Property, Design and Reproduction

You acknowledge and agree that all copyright, trademarks and intellectual property rights in all materials (including pictures, designs, logos, photographs, text written and other materials) and the contents of these pages and in respect of any products that you purchase shall remain at all times in our ownership or in our licensors.

You acknowledge and agree that the material and content contained on the Site is available for your non-commercial use with the sole purpose of assisting you to gain information in order to place an order with us. You further agree that the modification, distribution reproduction or incorporation into any other work of part or all of the material available on the Site in any form is strictly prohibited.